We offer a full-service powder coating shop that can apply powder coat to large and small parts. The powder coating process is designed to produce the highest quality finish to the greatest variety of part sizes and shapes. Powder coating produces a high specification coating, which is very durable and abrasion resistant.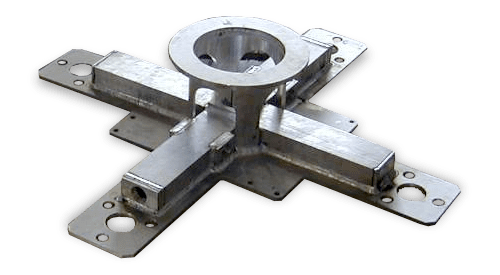 Stainless specialists
Specialists in punching and stamping stainless steel and mild steel parts manufacturing.
One-stop machine shop
Single, reliable source for high-quality parts. Comprehensive in-house capabilities.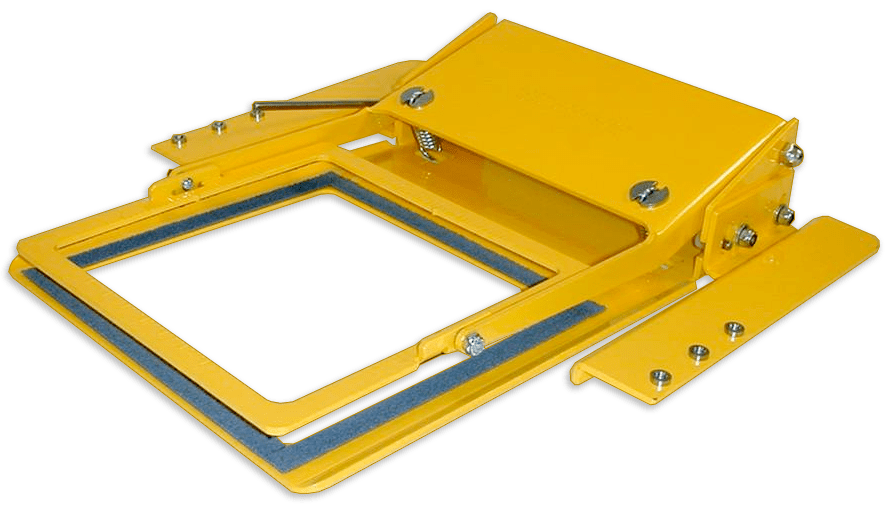 Precision parts fabrication
Experienced craftsmanship using advanced technologies.
Fast Lead Times
Quick, accurate parts turn-around through flexible scheduling
Engineering solutions
Partnering to provide the best solution for your part design.
A powder coated metal fabrication part looks like it was dipped in high gloss paint. A powder coat finish makes a part last, never rust, and never needing waxing. It's a durable industrial powder coating finish for your fabricated part or weldment.
Quality powder coating can have the same hardness of chrome but can take a hit without chipping. Pretreatment is accomplished by abrasive blasting, phosphate spray and masking areas not to be coated.
Thorough Process and Procedure Documentation
We want to be your manufacturing partner rather than just a parts supplier. To remain competitive in a global market, our customers are looking for partners that offer services above and beyond. All processes and procedures are documented.
Powder Coating Capabilities and Equipment List
Powder Coating Capability List
Wide variety of common colors in stock
Custom colors and color matches are quickly available
Powder Coating Department Equipment
Phosphating washing station
Masking station
8' tall x 9' wide x 8' deep Powder coating booth
7' tall x 7' wide x 7' deep Powder coating oven
How Does Powder Coating Work?
A finely ground powder is sprayed on the metal part at low pressure from a gun charged to 10,000 volts. The part is grounded, and the particles are instantly drawn to the metal, adhering to the oppositely charged surface. Then the part is cured in an oven at 385 oF for 30 minutes. The powder is then permanently bonded to the metal.
Our only business is making quality component parts
Since 1973, Deltec Inc. has been supplying custom parts manufacturing services to businesses both large and small in the greater Cincinnati area. With a broad range of "in house" capabilities and dedicated staff, we offer manufacturing solutions for your component part requirements. Our specialty is stainless steel fabricated parts that require the integration of a variety of manufacturing disciplines...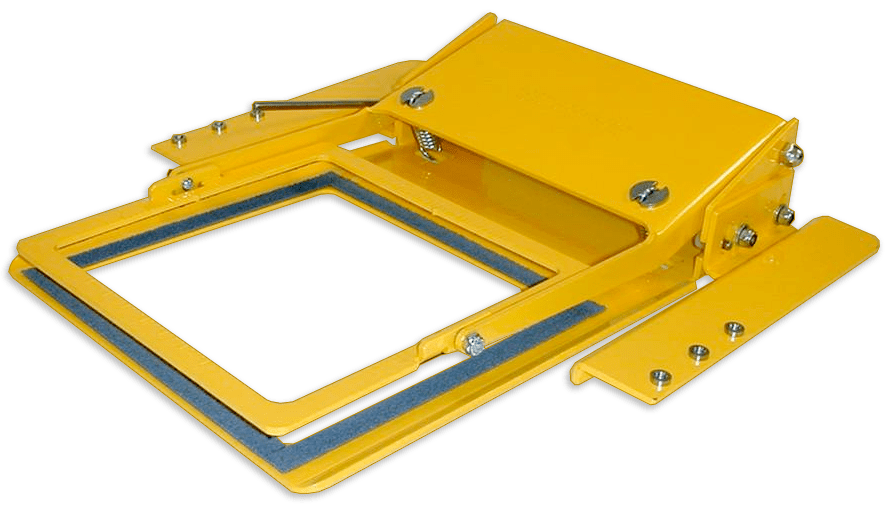 Having worked with many different sheet metal fabricators over the years, I can say Deltec is second to none on customer service, quality and turnaround time. Recently, we needed castings made but the foundry had a firm 12-week lead time. The problem was our order had been taken based on delivery within six weeks! So, I called Deltec. They helped reverse-engineer the castings into a sheet metal enclosure and delivered them in a week. That's why I've worked with them for over 20 years.

- Tom - Purchasing Manager
Printing Equipment Manufacturer, Ohio

I've worked with Deltec for about seven years and have had tremendous success with them as a fabrication supplier. Their strengths are excellent service, price and quality. They compete hard to win our business and they earn it. Deltec spends time getting to know the engineering department and how to work with us, which is very important. They give us regular progress reports and delivery updates, so there are no surprises. When we have rush jobs, even if they are already at capacity, they always come through for us. Deltec is definitely tops in my book.

- Jeff – Supply Chain Manager

Our experience working with Deltec the past 10-12 years has been whatever I needed they stepped up to the plate and produced it, from rough concept to design to prototyping and production. Their people are incredible to work with. We manufacture over 900 parts, and with prices being so competitive, I've tried different sources for certain items over the years. No one though has been able to compete with Deltec's design capabilities, craftsmanship and quality. I've seen first-hand it isn't cost-effective for us to go anywhere else because they have all the components for my success.

Mark – President and Owner
Embroidery Shop, Ohio
Greater Cincinnati location
4230 Grissom Drive
Batavia, OH 45103
U.S.A.
Give us a call
(513) 732-0800
Contact us by email
Your form submission will be read immediately by Deltec Manufacturing Engineers.